Blog Archives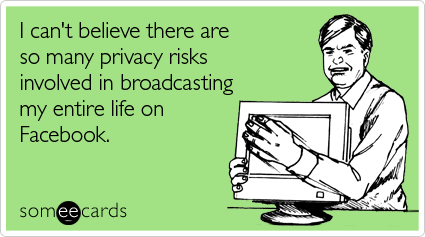 I've been using Facebook since 2004. Eight years of online information sharing, photo posting, networking and application authorizing. There comes a time where I need to do some "housekeeping" in my Facebook account. My biggest housekeeping priority is disabling all unused Facebook apps. This is highly important for managing your online security, which is why it's part of my Be Smart, Secure and Safe. A Guide to Managing Your Online Privacy series.
When you authorize a Facebook app such as Angry Birds, Hulu or even The Huffington Post, you AUTHORIZE each app to access:
Your Facebook User ID
All information you choose to make public
All information that is public by default, such as your name, profile picture and cover image
I did some recent housekeeping with my account and realized there were Facebook apps, which I had not leveraged in more than six months. These apps are still gathering my information and allowed to interact with my Timeline despite the fact that I am not using them. I removed them! I cleared the dead weight.
Why clear the "dead weight?" The information received from these apps is used in a variety of ways, such as recommending services and/or events near your location and measuring the effectiveness of advertising you're exposed to on Facebook. Facebook expands on this topic here.
How to Remove Unused Facebook Apps From Your Account:
1. Go to your Privacy Settings
2. Click on Ads, Apps and Websites
3. Click on Edit Settings to the right of Apps you use
4. You'll see a long query of Facebook apps you've authorized and perhaps some haven't been used in more than three months or six months.
5. Click the little 'x' next to the Facebook app and click Remove when the pop-up box appears